Drift Net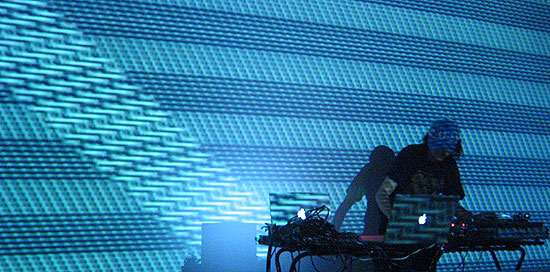 TheatreWorks Presents
Drift Net
Interactive: Installation: Performance

23 & 24 March 2007,
8pm, 72-13: Open Studio
Free admission.
Call (65) 6737 7213 or email tworks@singnet.com.sg for reservations.

29 - 31 March 2007,
8pm, 72-13: Performance
Tickets at S$8.
Call (65) 6737 7213 or email tworks@singnet.com.sg for reservations.

"it appears as if it was the potential of memories… such an irresistible space, where the binary meets, and where pleasures are invented"

Drift Net is an interactive/devised performance exploring the concept of
the internet blogging phenomenon - blogging as a virtual way of living and re-living a moment in time or perhaps even as future memories.

People change identities, play different roles and simulate a virtual life via blogging; shifting our perceptions of self, machine and the world. We own memories and intentions made possible by digital apparatus, enabling us to exercise our fantasies and notion of existing in this make-believe world.

Drift Net taps into a man's journey as he venture into his second life on the Internet, drifting between desires and dreams.
Conceived and directed by
Choy Ka Fai

In collaboration with
Daito Manabe – Sound/Visual Design & Programming
Fujimoto Takayuki - Lighting Design & Set Design
Rizman Putra - Performance & Choreography
aspidistrafly - Music & Visual Performance
Torrance Goh - Graphics and Web Design
Satoshi Horii - Visual & Network Programming
Motoi Ishibashi - Interaction Design & Programming
Drift Net explorations

The audience enters into a metaphysical space where lights, sound and video are the subject of attention. Using unconventional instruments – LED (Light Emitting Diode) and muscle sensory device – to interact with a performer's body, the performance challenges the control technique and movement of the physical performer. Through the muscle sensor, the movement of the body is translated into quantitative data that manifest via the elements of sound, light and video. The performer's emotional and corporeal responses create the direction, speed, volume and intensity of the technical elements; these technological systems are in turn constructed and controlled by digital media software.

The simulation of a virtual landscape that interweaves intimately with the language of a physical body demands that the audience observe their parallel and simultaneous existence. The heightened sensorial experience triggers the imagination that spells the narrative of the performance.

Visit www.driftnet.sg for more.

Drift Net Partners



With support from