Nay Nai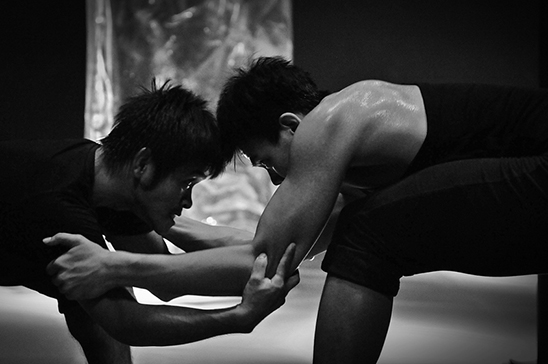 Nay Nai
By Pichet Klunchun Dance Company
17 – 21 June 2014, 8pm
72-13 Mohamed Sultan Road, Singapore 239007
TheatreWorks Associate Artist, Pichet Klunchun, is reputed for his contemporary reinterpretation of Thai classical dance Khon. Along with this Dance Company, Pichet Klunchun Dance Company, he takes the stage this time with Nay Nai.
Nay Nai is inspired by a group of young gentlemen who became a symbol of perfection and modernity in the early 20th Century in Siam. While most of these gentlemen were commoners, they rose to positions of power and played important political, cultural and social roles in Siam then.
Through classical and contemporary dance styled in the format of a high-energy competition and reality TV show, Nay Nai sets out to investigate how people today strive to reach the apex of power and influence.
The Commission of Nay Nai is part of TheatreWorks' aim to present innovative contemporary performances, artistic expressions that offer Singapore audiences alternative viewpoints to the accepted. TheatreWorks is the bridge between alternative artistic expressions and the Singapore audiences.
Our home, 72-13, acts as an incubator for artistic experiments by international and local artists & creatives, while being a consistent conduit for dialogues between disciplines & cultures.
Tickets:
$18 Concession for student, NSF and seniors above 62
$35 Standard
Tickets are available at naynai.peatix.com.
For general enquiries, please call +65 6737 7213 or email tworks@singnet.com.sg